4,600 new homes, 7,000 workplaces and a new metro line to central Nacka make the area a natural intersection for trade and transport links, a mere 5 km from Stockholm's city centre.

Central Nacka will be characterised by attractive locations and thoroughfares, plus a mix of homes, retail, culture, schools, sporting facilities, etc. Nacka Municipality is the largest land owner in the area. For central Nacka to be seen as a coherent entity, there are plans to cover over the motorway.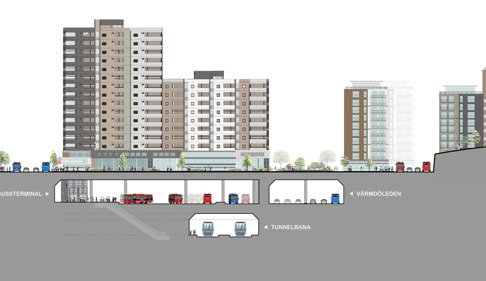 Nacka Forum is a popular shopping mall in central Nacka. This YouTube clip features a Fashion Weekend (fall2014).